Duration and success, seasoned with innovations by Italian shareholder of Unipol Group.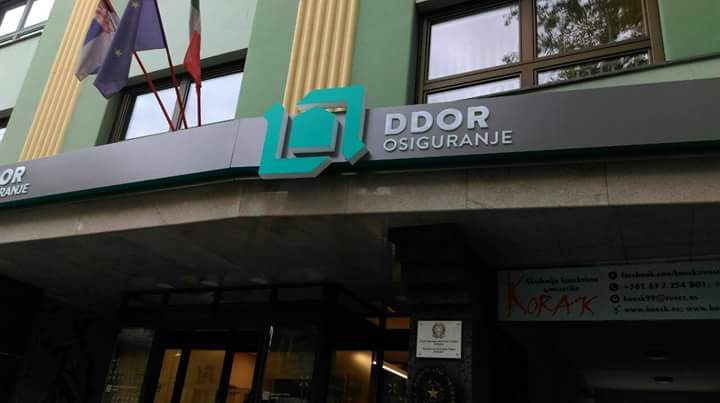 In one of the most beautiful streets in Subotica, DDOR Insurance Branch has been operating successfully for decades. All achievements should always be improved along with the work environment, so, in line with the new visual identity of our company, which came into practice as of 01 June 2017, we have renovated the Branch building, to the pleasure of and more comfortable working conditions for both our clients and employees.
Apart from that, DDOR Branch in Subotica has been in existence since 31 August 1949. Based on Article 2 of the Statute on organization and business conduct of a Government Insurance Institute, the Minister of Finance of FNRY, by decree number 27802 as of 31 August 1949 had approved opening of this branch under the name: Government Insurance Institute number 11 in Subotica.
Great dedication of each employee involved in sales, seriousness regarding approach to promotions that are taking place, constant market analysis and search for new options, should continue to bring good results in the future. Fierce competition in this area demand our best performance, to prove our expertise and commercialism on daily basis, thus fighting for trust and loyalty of our clients. Only serious approach to work, permanent development and offering complete service will keep us ahead of others.