"Learn to ride a bike, and you'll never regret it in your lifetime," said the writer Mark Twain over a century ago, and he was right. There are countless benefits that a two-wheeler brings, primarily as a great form of physical activity, unaffected by obstacles like traffic jams, and environmentally friendly.
Novi Sad is well-known as a city of cyclists, with 80 kilometers of bike lanes and over 700 bike parking spots. For a long time, Novi Sad has been a cycling-friendly city, and continuing this effort, in collaboration with DDOR osiguranje, bicycles were provided to the best students of elementary and high schools.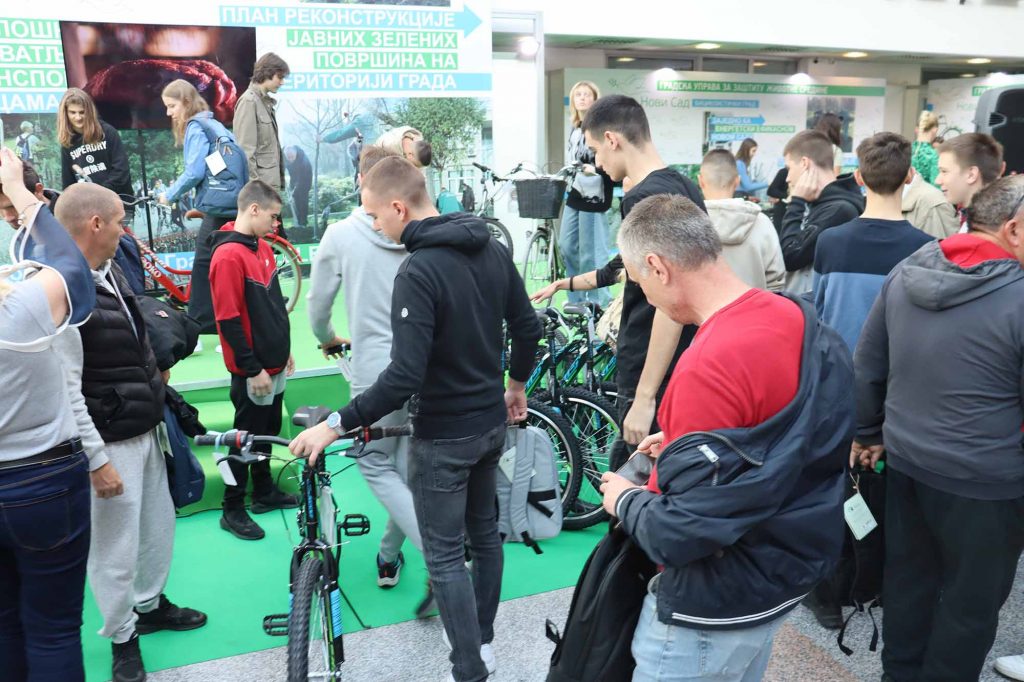 As the Member of the City council in charge of environmental protection and sustainable development Mira Radenović pointed out, the goal is for the city to be recognized and functional as a cycling city, which Novi Sad supports through infrastructure development, direct incentives for bike purchases, support for promotional and educational activities in this direction, and cooperation with the commercial and civil sectors, making it a unique and successful example in Serbia.
"In order to promote and encourage bike usage, with the desire for bikes to increasingly replace the use of cars and become a symbol of the city, Novi Sad initiated a campaign in 2021 to support citizens in buying bicycles as an environmentally friendly means of transportation, which not only contributes to improving air quality but also represents a significant aspect of a healthy lifestyle," said Radenović.
She added, "Through this campaign, over the past two years, the purchase of 3,406 bicycles was supported. Given the strong interest shown by the citizens of Novi Sad, this campaign continues in 2023, under the slogan 'Biking for a Cleaner City.' This year, support was provided for the purchase of 1,467 new bicycles."
Recognizing that the best results are achieved through the synergy of different segments of society, the City Administration for Environmental Protection has once again partnered with socially responsible companies that have recognized the importance of encouraging young generations to adopt environmentally friendly transportation methods and will donate bicycles to Novi Sad's students this year.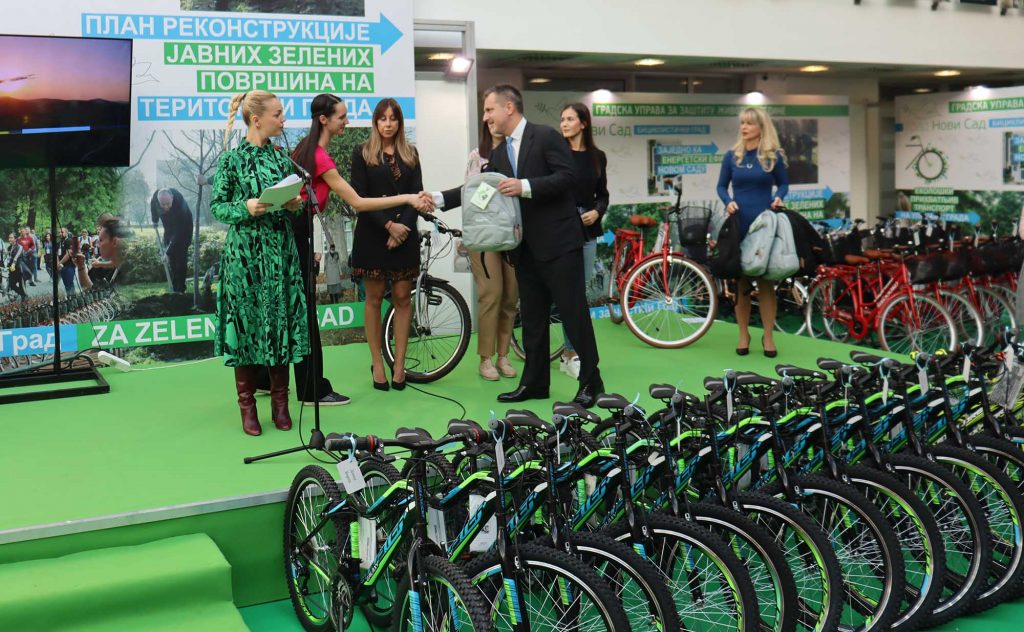 As a socially responsible company deeply committed to traffic safety and towards a new sustainable mobility system, DDOR osiguranje has joined this noble initiative to raise awareness about road safety and motivate fellow citizens to actively engage in sports, thus safeguarding their health and well-being. On this occasion, the Chairman of the Executive Board of the DDOR osiguranje, Francesco Masci, donated 15 bicycles to the top students.
"It is my pleasure to have the opportunity today, on behalf of DDOR, to present bicycles to the best students. Our company recognizes the importance of gearing up to seizing the sustainable mobility-related opportunities, and it is one of the fundamental principles of our social responsibility. Together with our fellow citizens, we aim to create a safer environment on the roads. We will continue to empower citizens to actively engage in sports, with cycling being at the forefront, as health is of paramount importance. Through supporting initiatives like this, we want to promote a healthy lifestyle and, at the same time, contribute to improving all aspects of community life," said Masci.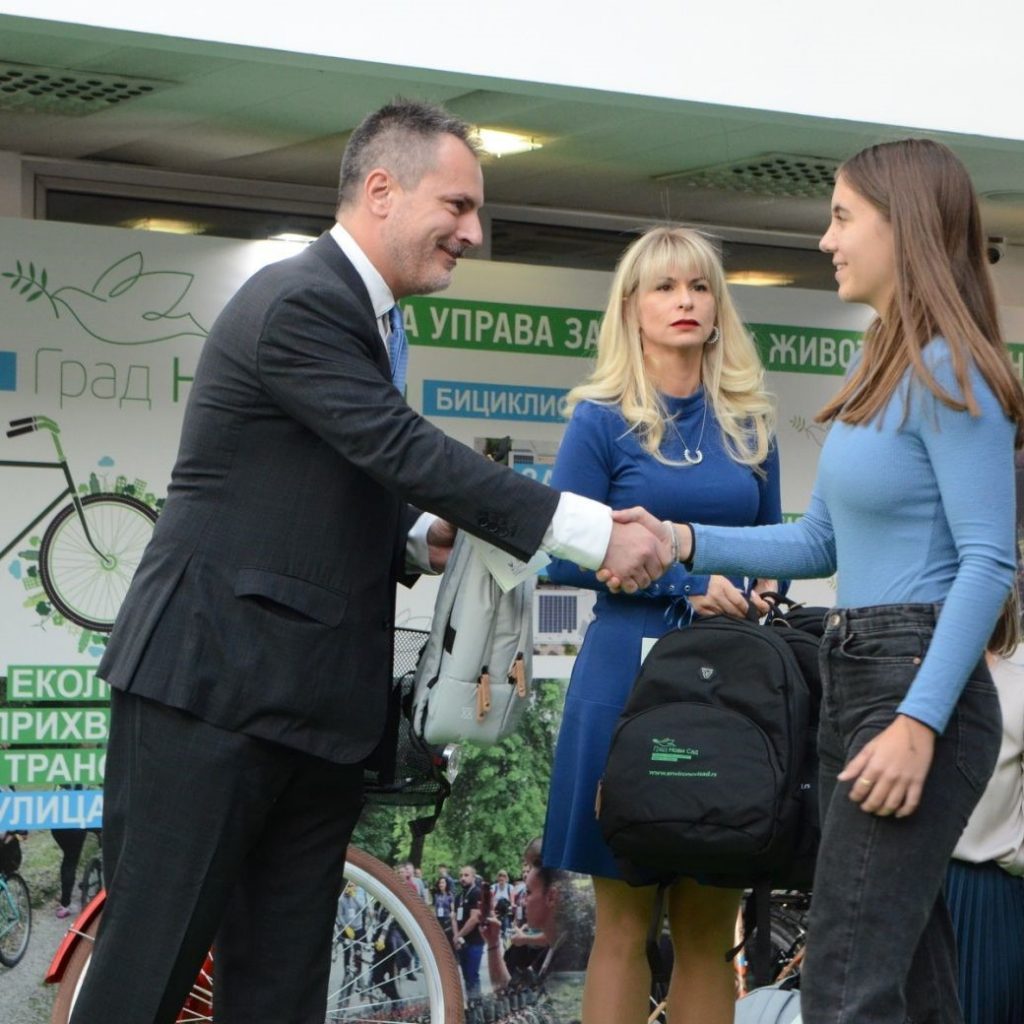 DDOR remains dedicated to building a safer and more responsible society, playing a special role in this noble initiative and its impact on all our lives. In the spirit of Einstein's words that remind us, "Life is like riding a bicycle; to keep your balance, you must keep moving," we strive together to improve road safety and promote a healthy way of life. Let's cycle together and responsibly to achieve great goals together.