On Friday, October 14, at 8:00 p.m., the Matica Srpska Gallery held a ceremonial meeting on the occasion of the Matica Srpska Gallery Day and the celebration of the 175th anniversary of its foundation. On this occasion, Dr. Tijana Palkovljević Bugarski, manager of the Matica Srpska Gallery, gave a welcome speech to the guests present, the speech about the jubilee was given by prof. Dragan Stanić, PhD, President of Matica Srpska, while Maja Gojković, Vice President of the Government and Minister of Culture and Information of the Republic of Serbia, delivered the ceremonial address.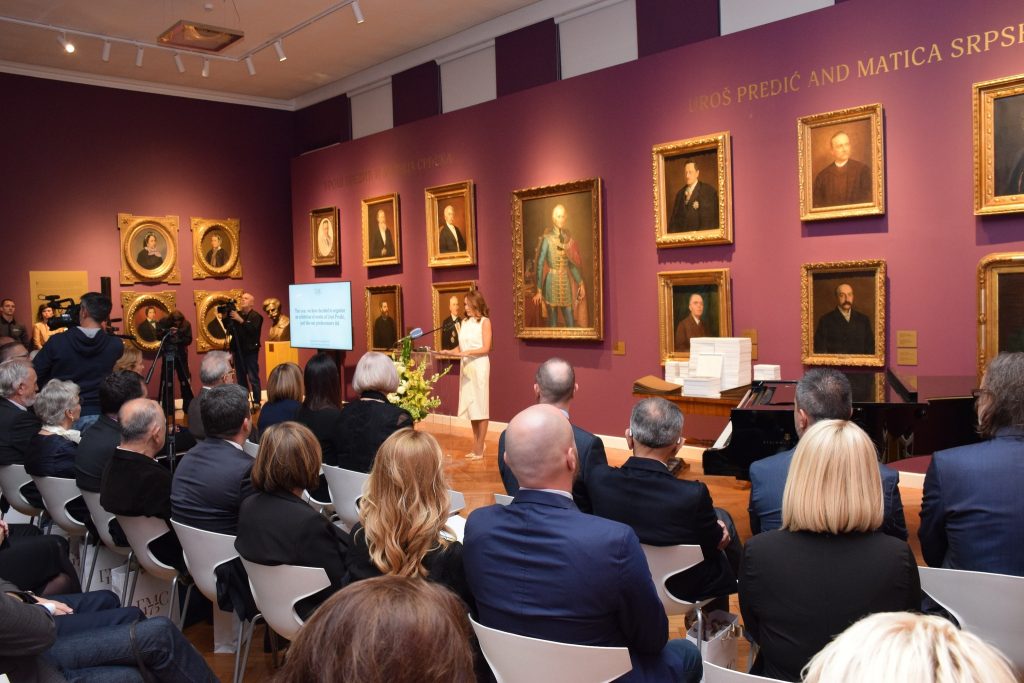 Matica srpska Gallery is a humanist museum that believes in the power of human creativity and the importance of artistic creativity for improving the quality of life and the well-being of society. As an institution, it originated from Matica Srpska and its Museum, which was founded in October 1847 under the initiative of Matica's secretary, Teodor Pavlović, and the idea for establishing the Museum was given in 1842 by Sava Tekelija, the first and lifelong president of Matica Srpska. From the year of its foundation, the most notable were the years when Matica was moved from Pest in 1864, opened to the public in 1933, acquired the status of a special collection in 1947, moved to the current building on Gallery Square in 1958 and this year, 2022, when the museum beehive became the pride of the nation. The extensive activities of the Matica Srpska Gallery and its participation in numerous areas of cultural and social life have made it recognizable in the public.
Today, the Matica Srpska Gallery is a mirror of the history of the Serbian people, art and culture, reflecting all the socio-historical, cultural and artistic changes that Serbian society has undergone. At the same time, the Matica Srpska Gallery preserves the memory of individuals with special piety: its founders, collectors, artists, administrators, researchers, and especially the donors who, with their charity, have written down the history of our institution and Serbian culture as a whole. Therefore, in the festive year of the jubilee, Matica Srpska Gallery prepared special recognition for all the institutions, companies and individuals who have contributed in the past twenty-five years to make the Matica Srpska Gallery what it is today.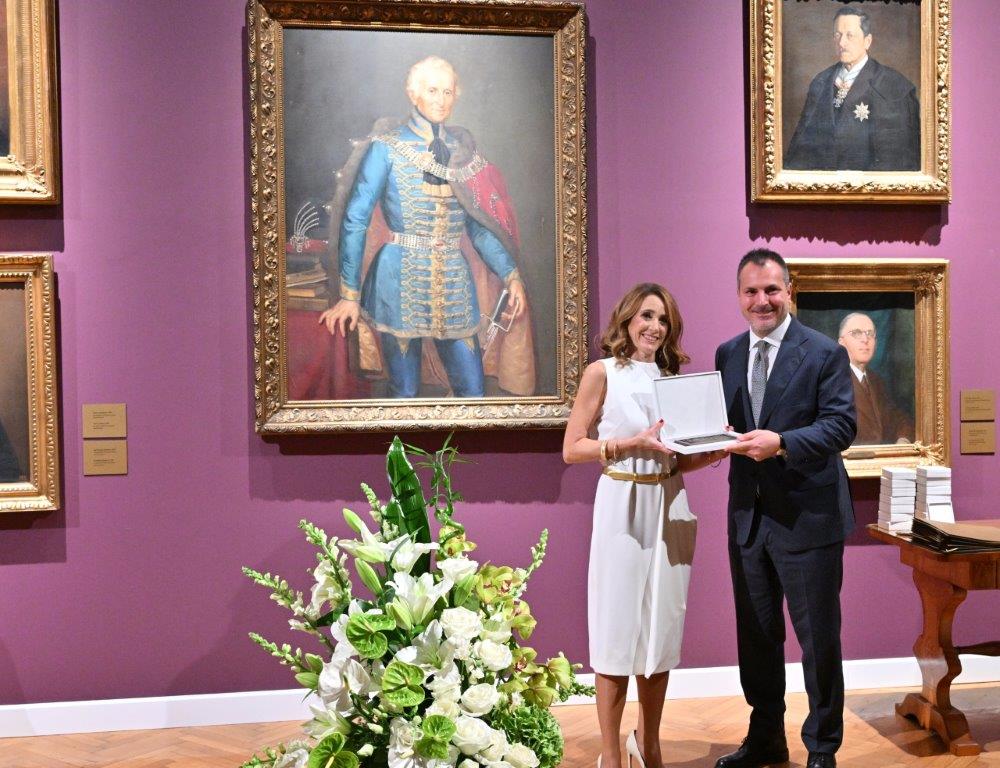 The commitment to the preservation of cultural and historical heritage, which DDOR osiguranje has been supporting for years through its partnership with Matica Srpska Gallery, was confirmed by the awarding of a jubilee plaque on the occasion of the 175th anniversary of the establishment of this unique institution. In front of the company, Francesco Masci, President of the Executive Board of DDOR osiguranje, received the plaque and said on the occasion:
"When it comes to the preservation of cultural heritage, Unipol, our parent company, provides support for initiatives and projects in the field of culture and art in order to convey this important heritage and values of Unipol Group ​​to the community. I am very proud that our support for cultural and historical heritage is not missing in Serbia either. The jubilee plaque that our company DDOR received is a confirmation that the partnership with Matica Srpska Gallery and the support we provide contributed to the work and extraordinary success of this important institution both for Novi Sad and for the whole country. I am convinced that the Matica Srpska Gallery will continue to be dedicated to the preservation of cultural and historical heritage making the art accessible to the entire community in the best possible way."