WE INVEST IN THE FUTURE WITH SUPPORT OF RELIABLE BUSINESS PARTNERS
"DDOR Novi Sad" a.d.o. added 30 new vehicles to its fleet (22 FIAT 500 models and 8 Alfa Romeo Giulietta models).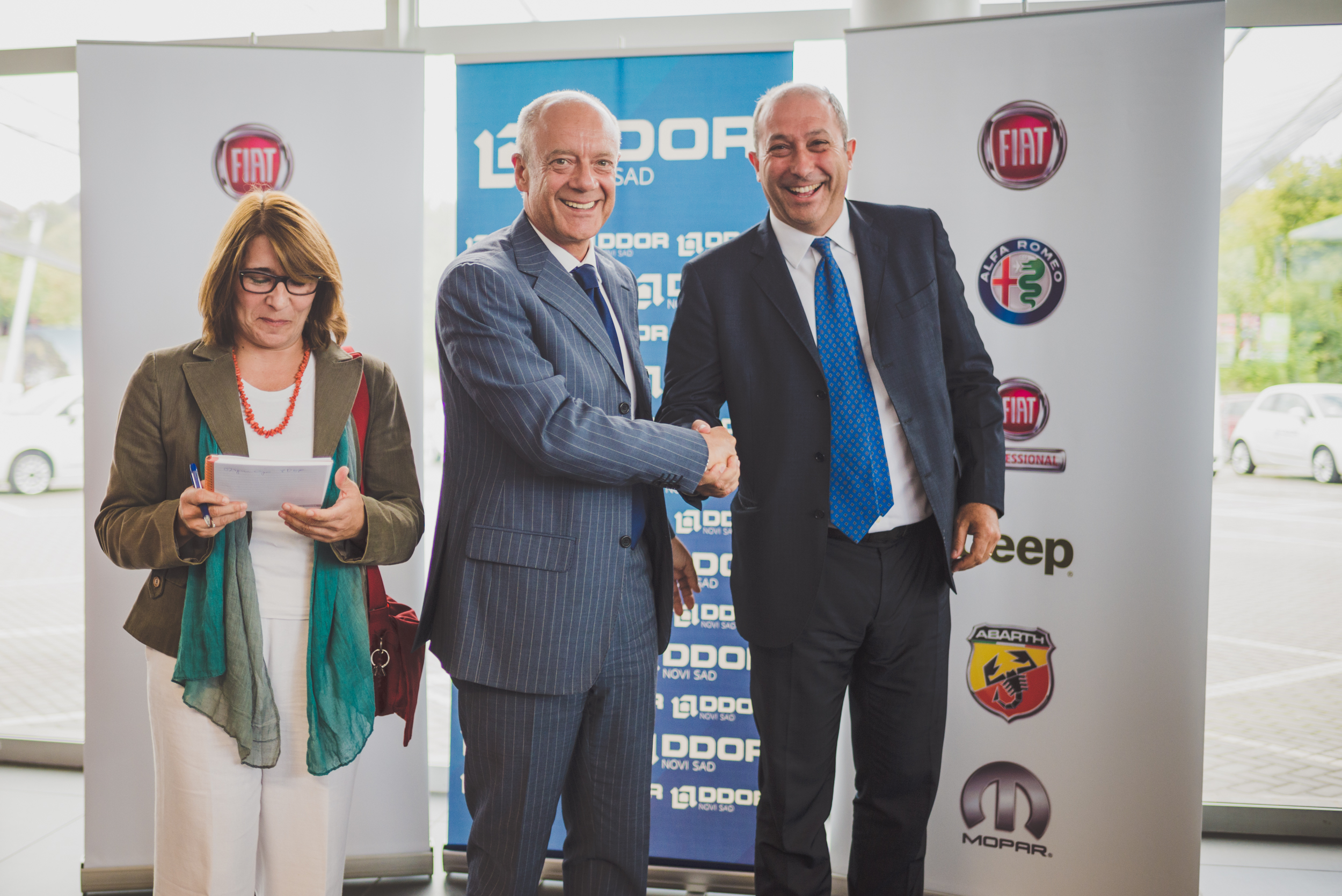 Photo: property of FCA Srbija

During vehicle handover at the showroom of Car Dealership "Kole" in Zemun (authorised dealership and maintenance service centre for FIAT and FIAT Professional vehicles since 2011), FIAT and DDOR representatives expressed their pleasure with this new business partnership. "We are very proud of the collaboration with "DDOR Novi Sad" and are happy that the company decided to show confidence in us and choose our vehicles. We are certain that our rich and diverse range of models from passenger product line will continue to be part of DDOR's fleet vehicles", said Umberto Iannuccelli, commercial director of FCA Srbija.

"The first step in our operations includes firm decisions and reliable long-term partners, in this case FIAT and Car Dealership "Kole". This means that by procuring new and reliable vehicles, mostly manufactured in Serbia, we ensured that our sales network has better quality and faster access to the clients. We have set an example of how collaboration with local manufacturers realized one other segment that could be called part of corporate social responsibility. We are immensely proud today, not only of the fact that our Company's fleet is increased by 30 new vehicles, but also the fact that we have achieved this in collaboration with our proven business partners. We hope for a successful business collaboration with FCA SRBIJA", said Giorgio Ambrogio Marchegiani, General Director of "DDOR Novi Sad".

In DDOR, our day-to-day activities are aimed at contributing to a better, nicer, and cleaner world; using all the means available, we try to reduce energy and fuel consumption by introducing a new concept of cool and smooth travel to replace the old one based on massiveness, noise, and a high level of pollution. Our last year's small contribution is visible in the two hybrid vehicles that we made available to our sales forces.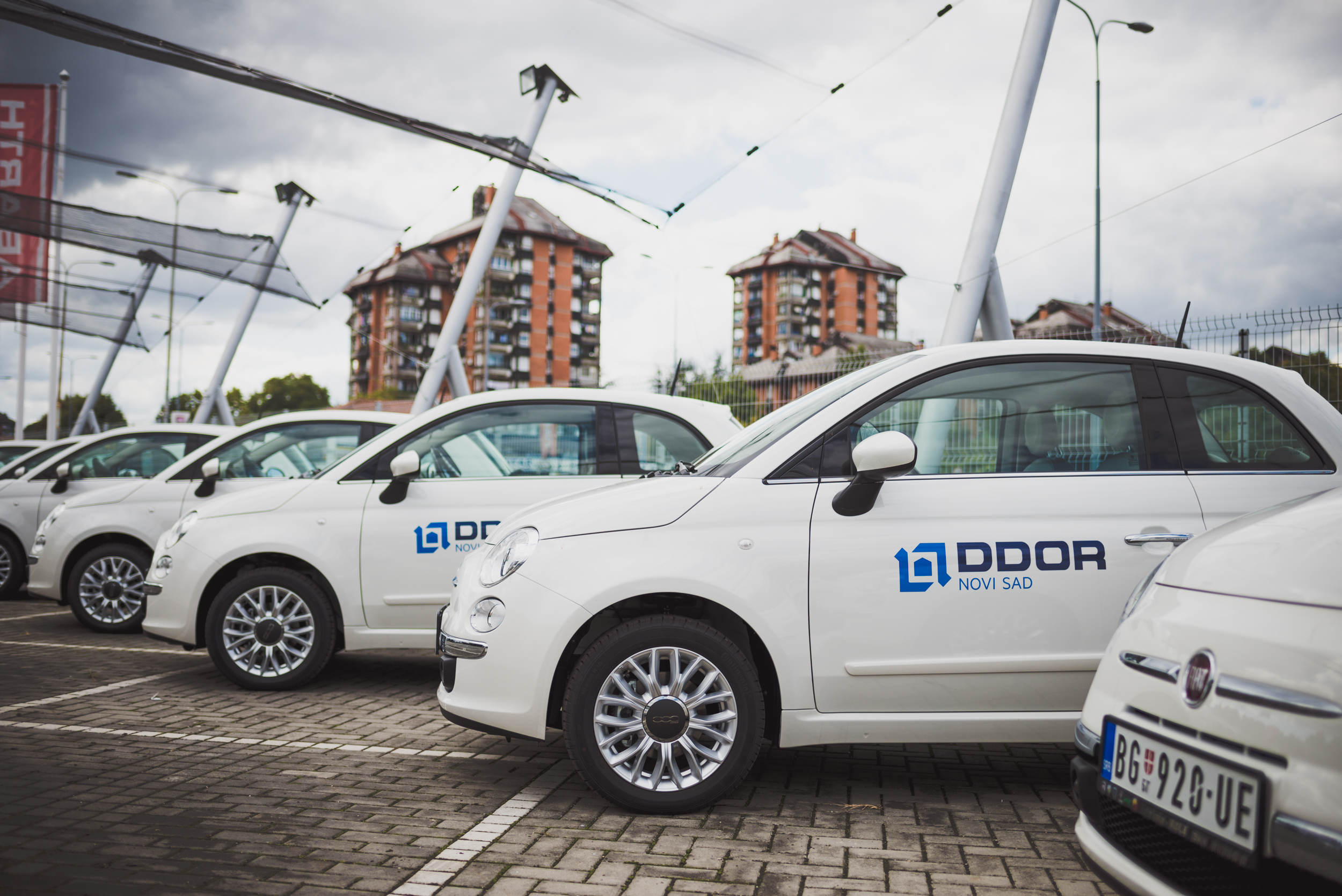 Photo: property of FCA Srbija

Safety is a special topic of which we speak with pride, since it is woven into our largest projects, above all the long-term collaboration with the National Driving Academy NAVAK, and education of citizens, especially the young.
We also take pride in the fact that we are the only insurance company whose compulsory MTPL policy comes with an introductory safe driving training – DOZVOLA PLUS programme at NAVAK.
Car Dealership "Kole" has been an authorised dealership and maintenance service centre for FIAT and FIAT Professional vehicles since 2011. Today, this car dealership has facilities that cover 2,500 square meters and has over 50 employees, whereas its offer also includes ALFA ROMEO, JEEP, and ABARTH models.