DDOR osiguranje, part of Unipol Group, as a member of Confindustria Serbia, the representative office of the Italian industry association Confindustria, which is celebrating 10 years of activity in Serbia, on the occasion of Solemn General Assembly held on October 12, 2022, at the Italian Embassy in Belgrade received special newly established award Franco Delneri established for the excellence shown in the ESG category of business standards. The General Assembly was addressed by President of Confindustria Serbia Patrizio Dei Tos and Ambassador of the Republic of Italy, H.E. Luka Gori.
Upon receiving the award and expressing gratitude for this important recognition, Francesco Masci, CEO of DDOR osiguranje stated: "I am very proud of my company DDOR and our group Unipol which have shown high level of understanding, practicing and living the concept of sustainability in so many assed aspects. Our Group – Unipol is leading the change in Italy by implementing ESG standards in business processes such are mitigating ESG risks, investments, underwriting real estate while at the same time proactively, through various projects, makes a positive impact on the reduction of effects of the climate change. Here, in Serbia, DDOR is adopting those standards, creating the business environment for adjusting to the high level of ESG standards of the Group and makes the difference with the careful governance, environmental and social care and activities with the positive ESG impact. Looks like we are doing a good job which is now confirmed with the award Franco Delneri from Confindustria Serbia."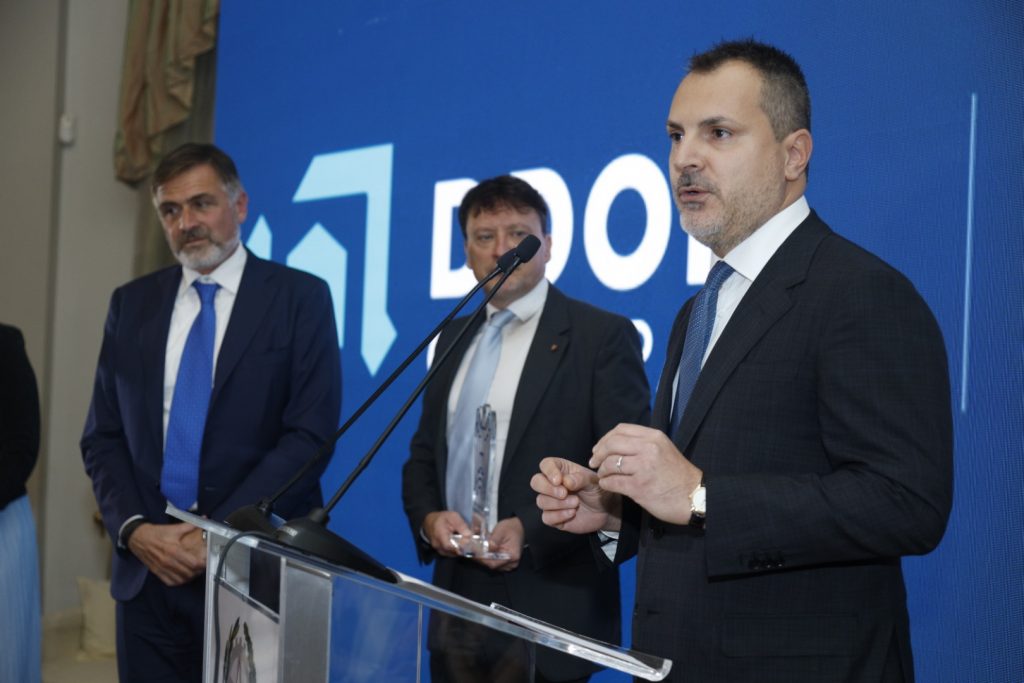 Unipol Group recently published the new climate strategy which provides details how the Group is gearing up to face climate-related risks and seizing climate-related opportunities in three main areas (underwriting, investments and real estate); In Italy, in the sustainable mobility the Group continues contributing to the development of the circular economy with its own dedicated e-platforms. The Group has set very ambitious ESG targets in the context of the Group Strategic Plan, which rank at the same level as the financial ones, and has integrated this in the incentive scheme of the managers' achievement of the long-term ESG targets. In addition, value generated in 2021 by Unipol Group amounts to approx. euro 12.4bn of which approx. 2/3 paid out to insurance users and the residual 1/3 to all the other stakeholders.
In Serbia, DDOR is also introducing standards of circular economy as well as the purchase of electricity from known renewable sources, introducing hybrid vehicles in the car pool but also integrating environmental component to the business practice with ECO policies which generate funds for urban afforestation and creating greener environment in Serbian cities.