The web page of Zavarovalnice Tilia is the best page in the category Insurers in the Region. Wiz.si Adriatic Slovenice is the best page in the category Insurance agencies and insurance brokerage companies and portals offering the services of price comparison and negotiation of insurance products, while the web page of the Association of Serbian Insurers is the best page in the category Insurance market institutions.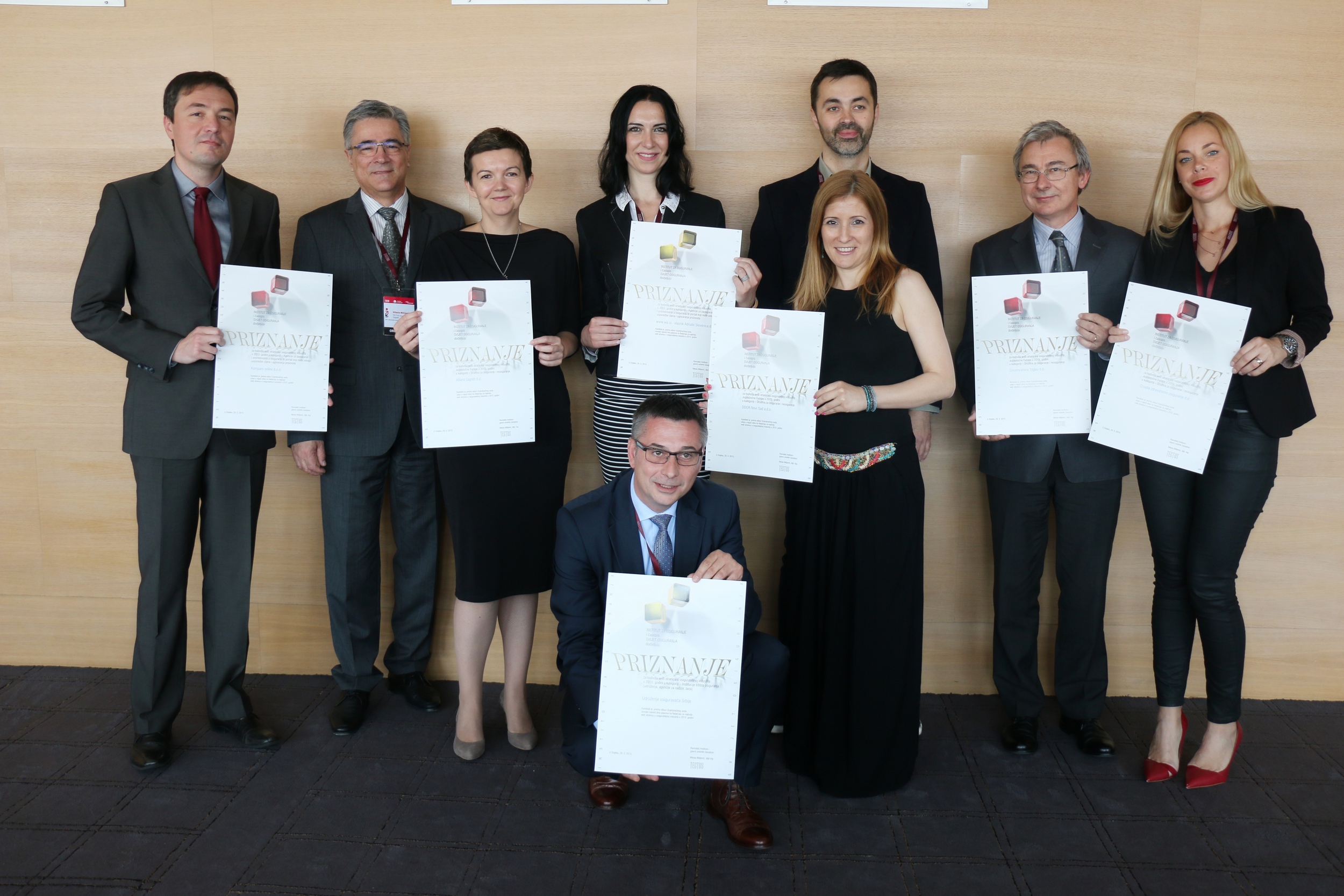 The winners with the Director of the Institute for Insurance, Nikola Milijević and jury member Damir Plejić from Studio Revolucija.
The web pages were officially declared and awarded as best web pages in the insurance domain at the 16th Regional conference "Information and Communication Technology and Insurance – ICTI 2015" in Osijek on May 29, 2015. The regional competition for best web pages for insurance and related activities was organized by the Institute for Insurance and World of Insurance magazine from Zagreb.
The goal of the competition was to affirm online business, promote new technologies, and help insurance users be better informed.
The participating companies and funds came from Croatia, Bosnia and Herzegovina, Montenegro, Macedonia, Slovenia, and Serbia. Three finalists were chosen for each category, except in the category Insurance and reinsurance companies, where five finalists were chosen due to a large number of applicants and similar overall score.
Other finalists are Croatia zdravstveno osiguranje d.d., Zavarovalnica Triglav d.d. and Allianz Zagreb d.d.