Užice was the tenth and last city where last year's campaign of DDOR Osiguranje "For a forest in your area" took place. On this occasion, the mayor of Užice, Dr. Jelena Raković Radivojević and the director of the Užice branch office, Jelena Burzanović, symbolically planted a tree together. This campaign has already been carried out in Tutin, Novi Pazar, Belgrade, Vršac, Subotica, Sremska Mitrovica, Smederevo, Zrenjanin and Novi Sad, whose streets and parks are adorned by hundreds of new trees. Having recognized the importance of this campaign, which goes hand in hand with the long-term strategy of Unipol Group and DDOR Osiguranje as its member, the company has included this project in its three-year plan and extended the campaign in 2023 to all 12 months of the year in order to provide more funds to make Serbian cities even greener.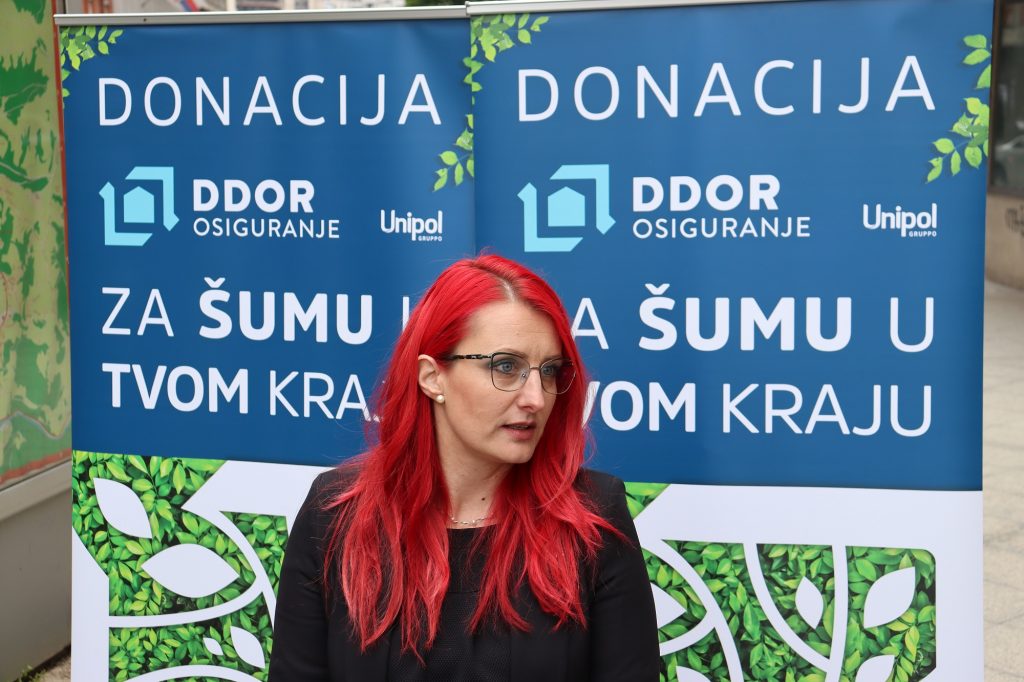 After symbolically planting a tree, the director of the Užice branch office Jelena Burzanović said:
"This is an important day for Užice and I am very proud of my fellow citizens and colleagues for recognizing and supporting the campaign "For a forest in your area". Užice is one of the ten selected cities where we planted trees, it was the last city in the first round, but this does not mean that our citizens will stay put and not send any more votes. We are truly lucky to be doing this together, to make our environment better and healthier for everyone. Today, the mayor and I symbolically planted one of 30 trees and we are leaving it for future generations. The campaign "For a forest in your area" proves that we can all get involved and if we combine our seemingly insignificant actions, we can contribute to the development of society as a whole. Since the response to this campaign has been nothing but positive so far, I am pleased to inform you that DDOR has decided to continue working to protect and improve the environment and has included this activity in its three-year plan, supported by Unipol Group to which we belong. It means that this campaign will help us provide and plant hundreds of trees in the coming years. I would like to thank the City of Užice and its representatives for their support and for joining us in our efforts to create a better future for all."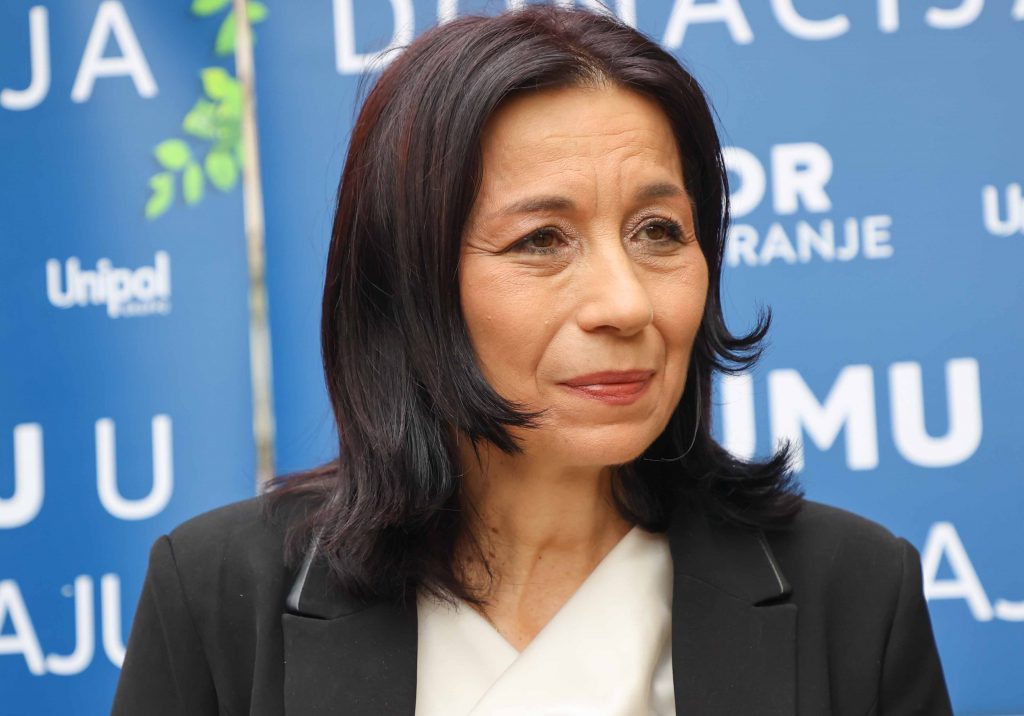 Mayor of Užice Dr. Jelena Raković Radivojević said:
"By symbolically planting a tree in front of City Hall today, we are happy to once again demonstrate our intention to create as many green areas as possible in the city center. We have been working on this for the last several years, both with our own funds and with funds provided by the Ministry of Environmental Protection, but also through campaigns like this one, carried out by DDOR in cooperation with local self-governments. With the planting of the tree today we have wrapped up the campaign during which we planted 30 trees in different locations in the city center. I would also like to remind you that in March we signed a contract worth 1.2 million dinars with the Ministry of Environmental Protection for the afforestation of a plot of land in the district of Turice, where we plan to plant around 500 saplings of white ash. Through the same project "Let's breathe life into nature", about 17 hectares of land have been afforested in various locations in the city from 2019 to date. Our relevant services regularly monitor the situation and replace old trees with new ones as needed. I would like to take this opportunity to call on all our fellow citizens to follow our example and, if they can, plant at least one tree in their backyard."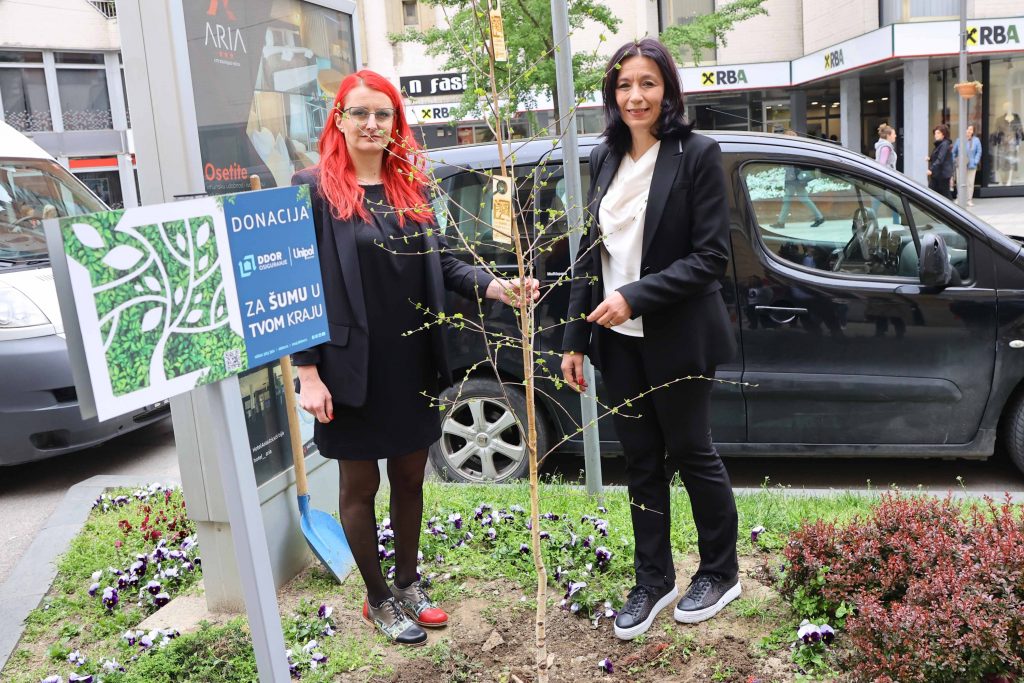 Before Užice, 50 trees were planted in Novi Sad , in December 2022, in February 2023 78 were planted in Zrenjanin, 21 in Smederevo, 44 in Sremska Mitrovica, 42 in Subotica, 100 in Vršac, 25 in Belgrade, 57 in Novi Pazar and 20 in Tutin. As previously announced, a new cycle of the project "For a forest in your area" began in 2023. In addition to the completion of the campaign launched in 2022, it also includes the allocation of funds from each stipulated eco-policy of DDOR for tree planting in the following year. By arranging eco-Casco or eco-Moja kućica insurance, as well as annual eco-Travel insurance package, our clients contribute directly to the number of new trees planted in cities throughout Serbia.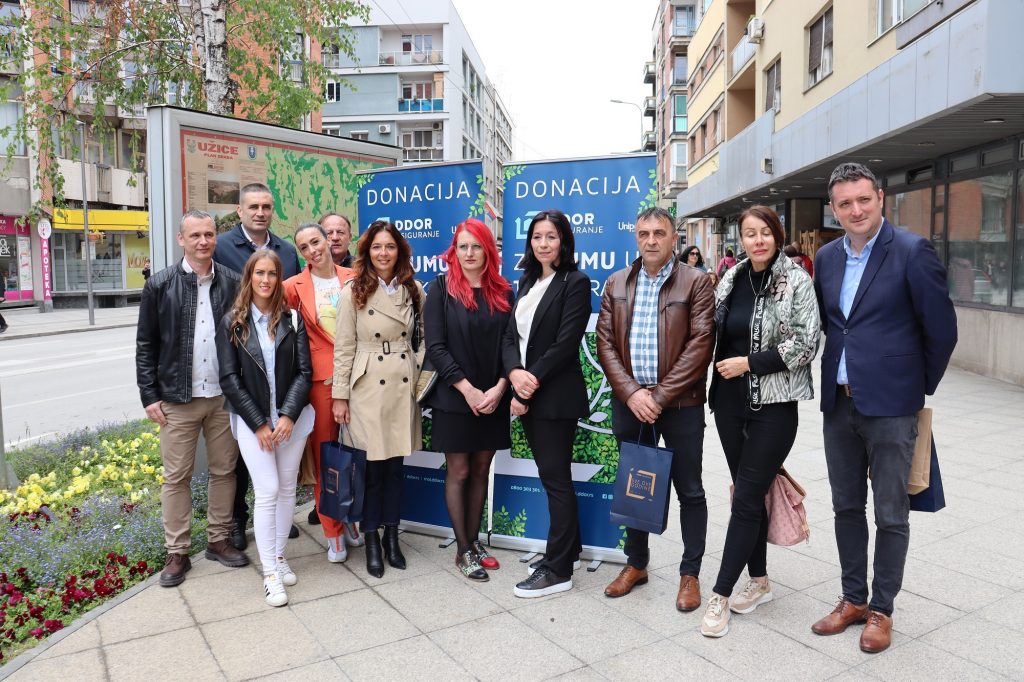 Like last year, our citizens can vote for their cities and urban areas which need to be afforested at www.ddor.rs/eko until July 31, 2023.