On April 6, one day ahead of the World Health Day, the biggest business and sports event in Serbia "Serbia Business Run" took place for the first time this year in Novi Sad. A total of 3,200 runners from more than 100 companies participated in the event, which was enough to break last year's record. The event began and ended at Štrand beach in Novi Sad, the starting and finishing point of the race, the place where the winners were announced, but also where a fantastic party took place after the race. 46 colleagues from DDOR Osiguranje took part in the race, which was another record for our team.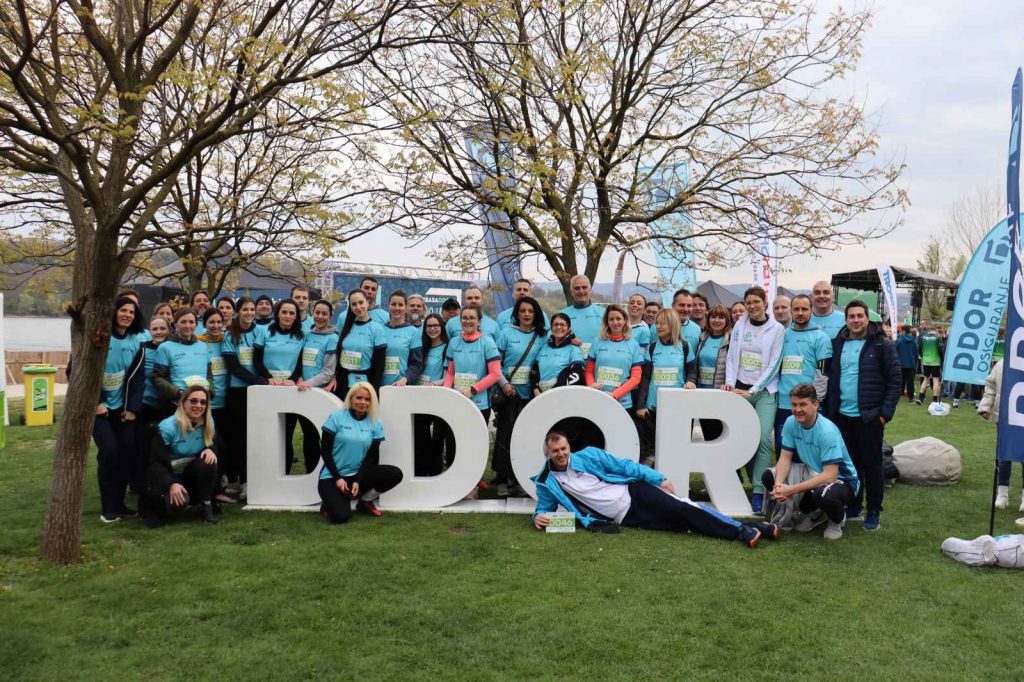 DDOR's activation zone was filled with good mood and great positive energy, both before and after the race. Many of our colleagues, led by Chairman of the Executive Board, Francesco Masci, and members of the Executive Board, Tatjana Rakočević and Vladimir Malešević, came to support those who had signed up for the race.
As a team, DDOR finished in 21st place, which is a great result considering the number of companies that participated. The individuals were equally successful.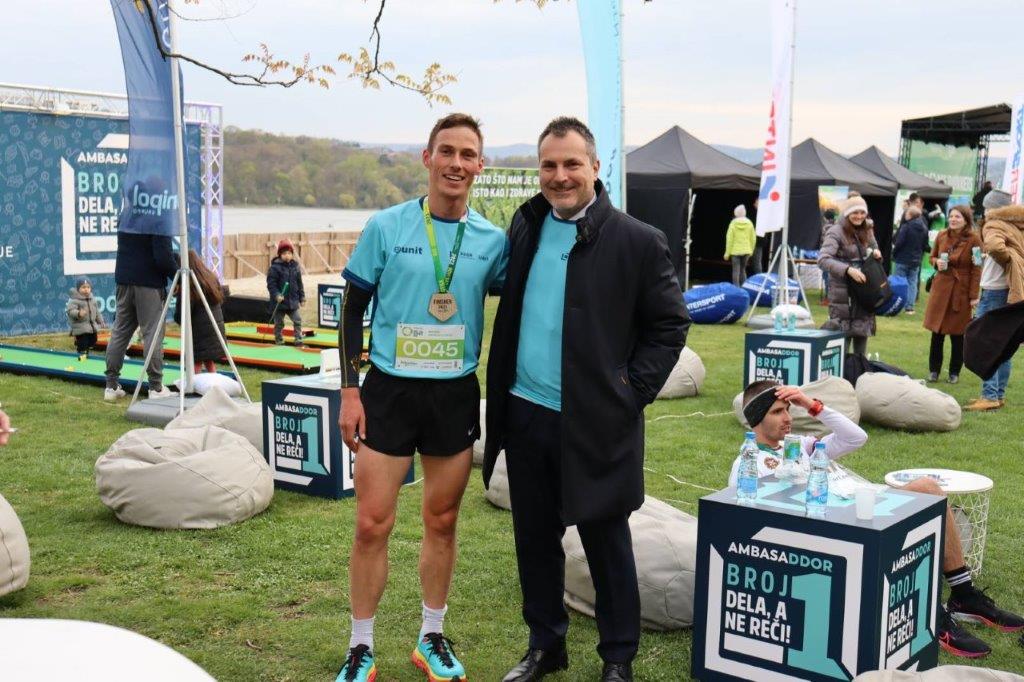 We must not forget to congratulate all our colleagues who helped organize the DDOR team, and we wish the runners even better results in the upcoming competitions.