DDOR Garant Pension Fund
Saving up for our old age may very well be one of the most important investments we make in our life. The goal is to receive two pensions – one "STATE" and one "PRIVATE" – which means that contributions are paid to both the "PIO" fund and to Voluntary pension funds, regardless of each other. The amount of the private pension depends on the following: amount of payment, duration of payment period, and returns on investments of the fund.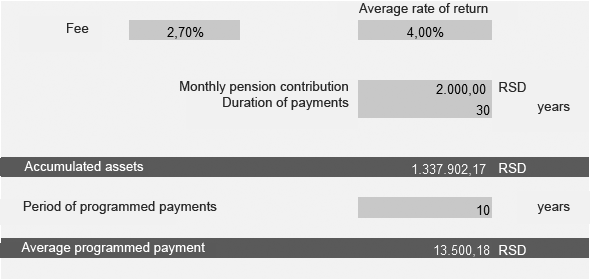 A total of cca RSD 1,600,000.00 would be paid out as pension.
For more info visit http://www.garant-penzije.eu/