Find DDOR suitcase and win travel package!
DDOR summer adventure begins!
Our suitcase is ready for travel and from 27 July to 16 August it will visit some very interesting destinations. Every day you will see two photos of our suitcase on his journey.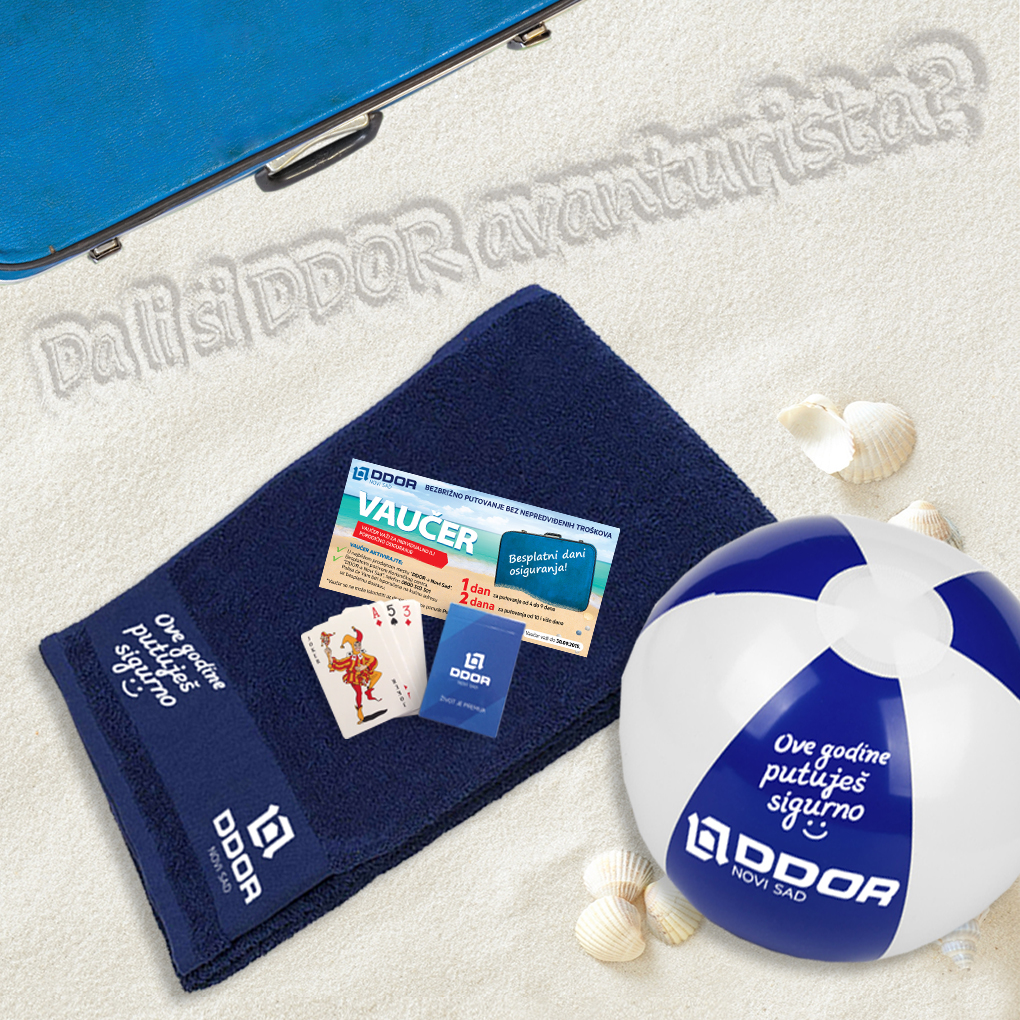 Play with us, find DDOR suitcase in a photo and win your "DDOR travel package", which includes a voucher for 1 or 2 days free travel insurance and one of the requisites for the beach:
• DDOR ball
• DDOR towel
• DDOR deck of cards
Let the summer adventure begins!!
Voucher includes:
1 DAY FREE INSURANCE for travel duration from 4 to 9 days
2 DAYS FREE INSURANCE for travel duration 10 and more days
Activation of the voucher:
Your voucher can be activated in all DDOR offices till 31st September, 2015.
The voucher can not be used together with other special offers of our Company.