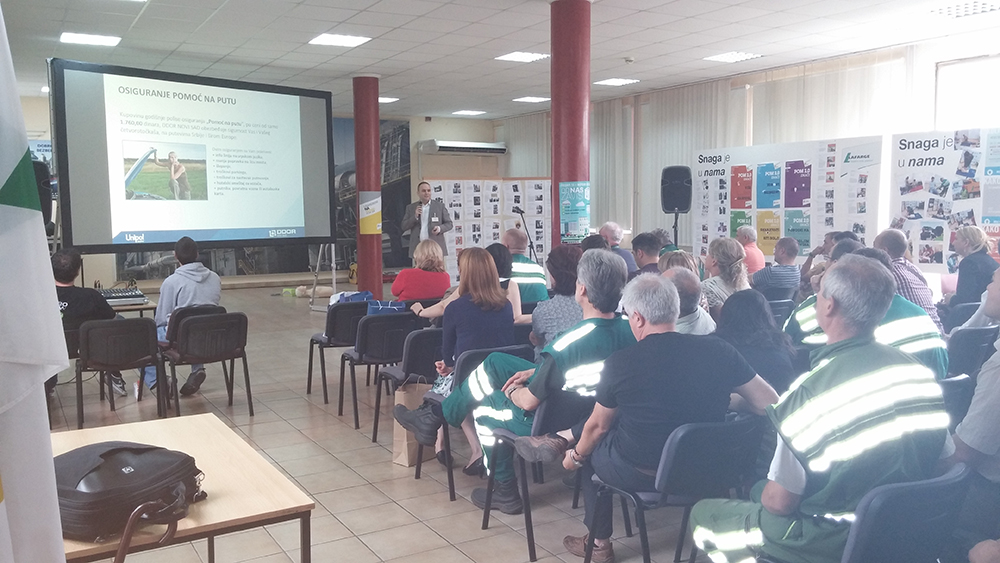 Based on successful and long-standing cooperation with the LaFarge company, we decided to offer special advantages to all their employees who conclude insurance contracts with our company.
Therefore, on July 9, 2014, a presentation was held in the LaFarge head office in Beočin concerning insurance products of DDOR Novi Sad and advantages we prepared for LaFarge employees only.
We would like to use this opportunity to express our deep gratitude to the LaFarge management and a large number of employees who showed interest in insurance services provided by DDOR Novi Sad.