We are initiating a summer promotion for our Facebook fans!
Purhcase travel insurance ONLINE, for your safe travels, and we will award you with additional helpful gifts.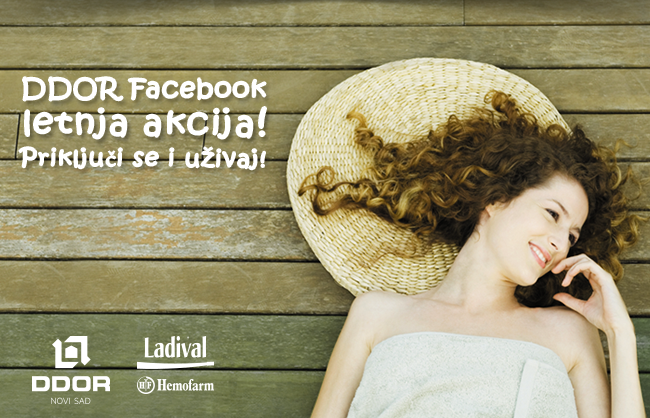 Are you planning a vacation?
We remind you that the only way to travel safe is with Travel insurance!
You can have your policy at any time, in just a few clicks!
And that's not all! If you plan to travel by car, DDOR will award 100 gratis vouchers for control vehicle checkup. For those not travelling by car, DDOR and Hemofarm will provide "Ladival" sunscreen for 50 fans who purchase DDOR travel insurance through our online shop.
How to get the prize?
If you have purchased DDOR travel insurance policy through our online shop and liked our Facebook page, you will need to submit the following information to our Inbox:
Indication as to which gift you would like (voucher for free vehicle checkup or "Ladival" sunscreen)
Name and surname
Number of online policy
Address
Contact phone
Email
After you have sent us the required data, we will contact you and send you the gift you had chosen on your home address.
How to activate the voucher for control vehicle checkup?
If you have decided to use the voucher for vehicle checkup before going away, after delivering the necessary data to the Inbox of DDOR Facebook page, a voucher will be sent to your home address. After receiving the voucher, you will need to contact DDOR Customer Center by dialing 021/480 2222, so that we can direct you to our nearest service where you can use your voucher. Make sure to have your voucher on you when you take your vehicle for a checkup.
For any additional questions feel free to contact us through our Facebook page.
Hurry! Our offer is limited!
Bon voyage!