The largest children's festival in Serbia, Zmaj's Children's Games, held this year from 8-12 June in the centre of Novi Sad, will play host to songs, joy, and children's smiles. Our Company, as the traditional sponsor of this Festival and friend of the little ones from Novi Sad, prepared popular contents for our youngest denizens and their parents.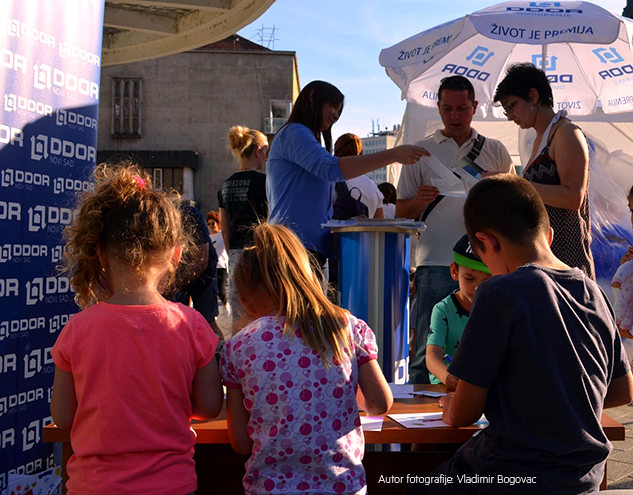 With the message that good deeds move mountains, together with the little ones and our ideas and imagination we will discover, through creative workshops, what good deeds mean, what nice words we know, what good behaviour means, and how valuable real friendship is.
We promise great times for all the little ones who visit DDOR's stand, and a 500 RSD gift voucher for insurance purchase for their parents.
Join us in Jovana Jovanovića Zmaja St. from 17-19 hours. DDOR's friendly salesmen will answer all your questions regarding insurance and current advantages offered by DDOR insurance.