Wishing to be where you are, today on 11 May at 12:00 hours, "DDOR Novi Sad" will be opening the doors of a new point of sale in Belgrade, at 6, Vojvode Milenka St.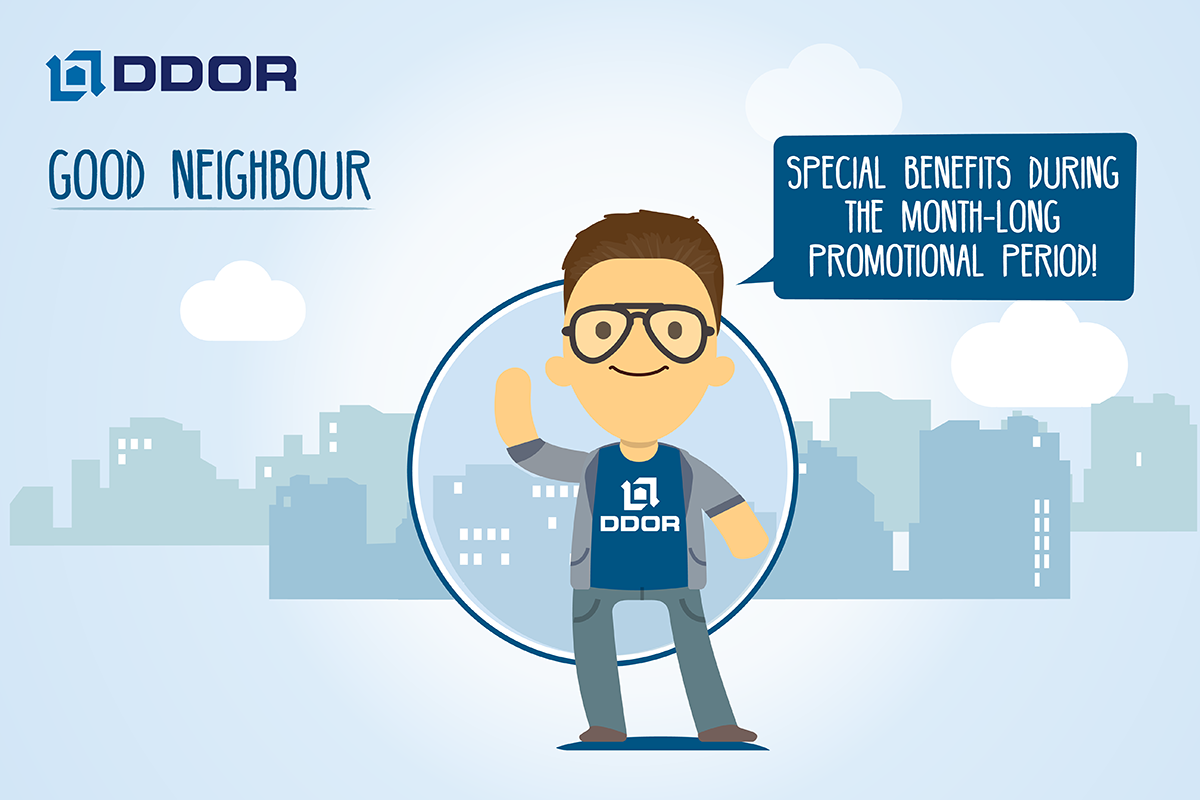 As a good neighbour, DDOR has prepared free educational workshops on insurance. From 13:00 and 16:00h, our insurance experts and advisers will provide the visitors with basic information on the purpose of insurance, more specifically life, property, and travel health insurance. With the aim of nurturing good neighbourly relations, we have prepared for all visitors numerous special benefits during the month-long promotional period, namely:
– up to 40% on Casco insurance + gratis safe driving training at NAVAK National Driving Academy;
– a 500 RSD voucher for purchase of non-life insurance;
– gratis first instalment of life insurance, in the amount of up to 100 EUR;
– for property insurance – apartment/house and household items, we have prepared special gifts;
– as part of Travel Health Insurance, depending on the duration of the travel, we give one or two days of travel insurance, free of charge.
Opening the new point of sale is part of the GOOD NEIGHBOUR project, which includes opening a chain of offices – points of sale on the territory of Belgrade. This will bring us closer to our fellow citizens and their plans and needs.