At the gala awards ceremony of the Serbian Association of Managers (SAM), Super Kartica, a unique loyalty program in our country, received an award in the category "Regional project of the year" as part of the annual SAM awards. This award is given to company projects that contributed to the promotion of the entire region as an investment destination and development of foreign trade connections between Serbia and its neighboring countries.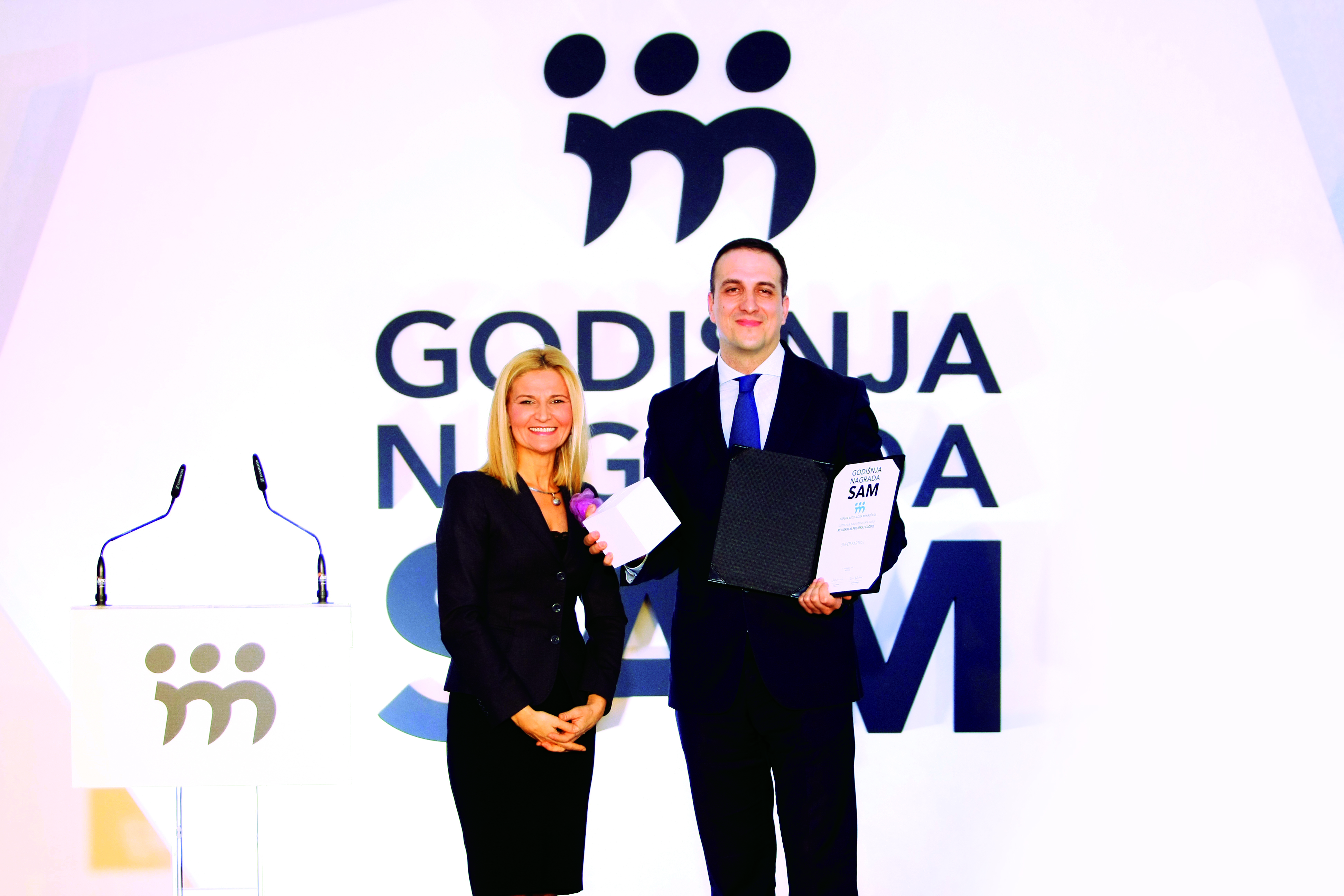 A special guest, Tanja Miščević, Head of the Negotiating Team for Accession of the Republic of Serbia to the EU, handed over this prestigious award to Jovan Solomun, director of SuperKartica company, who stated: "Super Kartica was only a vision until a year ago. However, today there are 43 million bills for which Super Kartica was scanned. In the period to come, you can expect even more big partners because this is only the beginning of the regional story of Super Kartica".
Super Kartica is a unique loyalty program which enables consumers to get various benefits, special discounts, and to save money. Each consumer is offered multiple advantages arranged with a wide network of partners, which makes their shopping experience more favorable. This unique loyalty program is based on cooperation of seven regional companies (Mercator-S, NIS Petrol, Gazprom, Sberbanka, DDOR osiguranje, Telenor and McDonald's). Advantages for consumers are constantly developing, all for the purpose of accommodating to the needs of consumers and to a modern way of living.
SAM annual award is bestowed on the most successful companies, managers, entrepreneurs, and its aim is to improve the business environment, professionalization and affirmation of companies, institutions that advocate better business conditions and a higher living standard in general.