We are proud of our great results and of our loyal clients!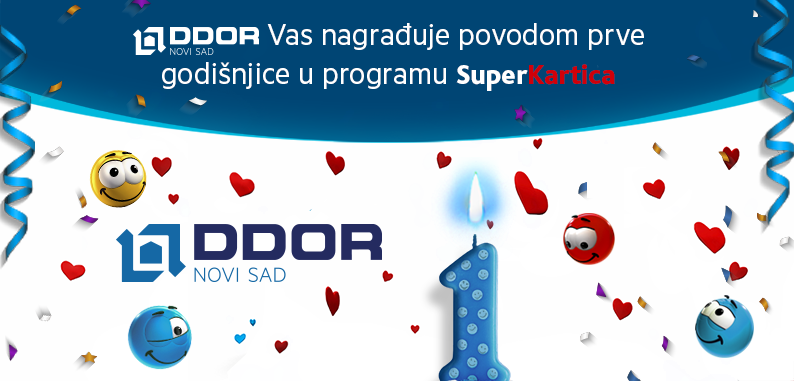 As of 01.05.2014, we have rewarded around 1 million clients of the Super Kartica brochure with special insurance offers!
Over 360,000 clients received birthday cards and special DDOR discounts, and we can also take pride in having great number of satisfied clients of insurance services through the Super Kartica programme!
To mark our birthday celebration – we have even more gifts for you!
Visit our Facebook page because in the period 18th – 22nd June we will be giving away gifts every day to those who are the first to give the correct answer to the posed question.
We will be checking twice a day how much you know about the cooperation between DDOR and Super Kartica.
Be the fastest to give the correct answer, and you will get little gifts from DDOR!
Celebrate this jubilee with us!