Long-standing cooperation between DDOR Novi Sad and Beogradski Sajam (Belgrade Fair), both of which are companies with a long tradition and extensive experience, resulted in a new partnership in 2013. Namely, since last year, DDOR Novi Sad has appeared as the General Sponsor of this event, which is the largest fair event in Serbia.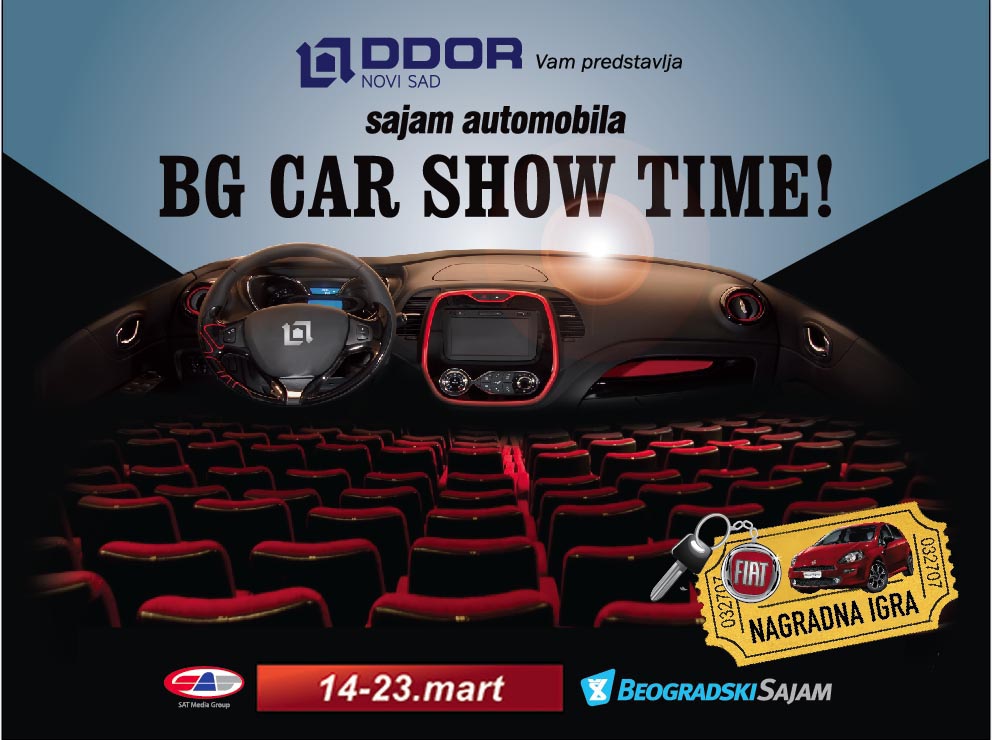 We believe that the General Sponsor status in not merely a protocol and contractual business obligation. We find this status extremely important both from the aspect of our relationship with clients and from the aspect of our activities directed at providing insurance for vehicles and raising the level of safety of all direct and indirect participants in traffic. For four years now, DDOR has been a partner of the National driving academy NAVAK and we are conducting intensive training and teaching for drivers and our youngest through all structures of the education system.
The visitors can visit us in Hall 1 and in the passage between Halls 1 and 4 and get firsthand information not only about insurance offers for motor vehicles, but also about everything in connection with the range of products that DDOR Novi Sad is offering on the market.
We are preparing numerous engaging and attention-worthy activities for the Fair visitors. We are going to offer: Casco insurance for motor vehicles with a discount of up to 50%.
You will be able to purchase "Roadside assistance" INSURANCE – which provides coverage on roads across Serbia and Europe – for only 1 dinar.
SUPER KARTICA and its partners, DDOR, IDEA and NIS are going to provide numerous benefits for the visitors of this event.
DDOR AND ITS PARTNERS ARE GOING TO GIVE AWAY GIFTS TO THE VISITORS OF THE FAIR
In cooperation with GOODYEAR and SAT MEDIA GROUP – we are giving away a FORD FIESTA, for the best contestant of the competition in Hall 1 at the stand of SAT MEDIA GROUP
Also, same as last year – competition at the NAVAK training grounds – and the prizes are 100 intensive safe driving trainings at the NAVAK National Driving Academy.
We would like to use this opportunity to thank the Belgrade Fair, all our business partners and, most of all, our clients who are standing by us, which confirms that almost 70 years of existence means that DDOR Novi Sad is a reliable partner.