DDOR osiguranje, traditionally recognized as a key institution for cooperation for the sustainability of agricultural production, provides full support to the activities of the Serbian Association of Young Farmers, which seeks to promote and develop this important industry in the population of young professionals. Confirmation of this claim and the desire to approach the younger farmers is also present in the fact that DDOR osiguranje, as one of the market leaders, presented the mobile application DDOR TERRA, developed in cooperation with a renowned institution for the use of digital technology in agriculture – BioSense Institute.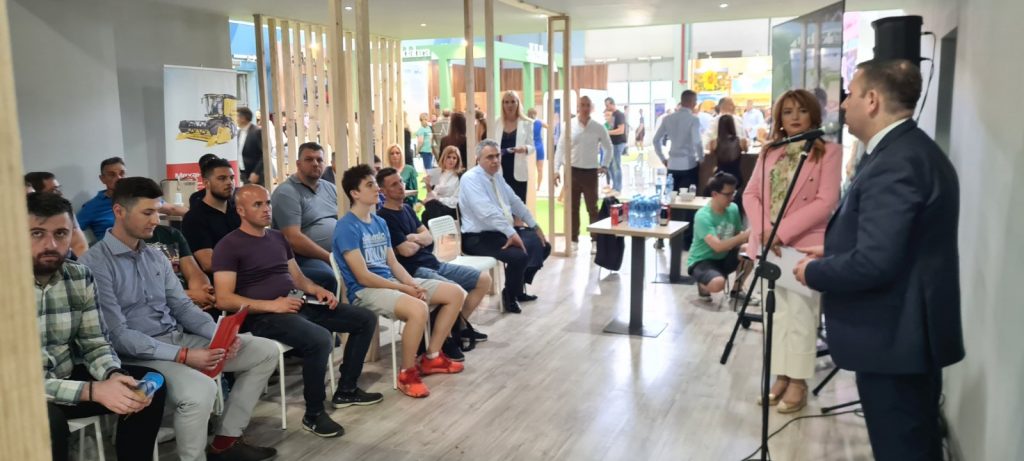 The conference "Young Farmers in Serbia and the EU" organized at the stand of the Provincial Secretariat for Agriculture, Water Management and Forestry on the first day of the 89th International Agricultural Fair in Novi Sad, DDOR presented the current situation in agricultural insurance, opportunities for better protection of crops and fruits but also animals and agricultural machinery.
On the occasion of the opening of the 89th international agricultural fair, Francesco Masci, CEO of DDOR osiguranje stated: "As we are witnessing great impact of climate change on the agricultural production and thus the whole food industry, we remain strongly committed to protecting the environment and combating climate change, which has a huge impact on adverse weather conditions and natural disasters. This is why one of our goals for achieving Agenda 2030 for DDOR and Unipol as our principal is amongst others Goal 13 – Climate Action. As insurers, we have always protected our clients from these risks and we are currently learning that traditional analyzes are outdated. Therefore, we need to develop new and more sophisticated forecasting models that can define new probability scenarios, allowing us to predict certain risks and trends. Relying on the tradition and experience of DDOR and our Unipol Group, we are confident that we will continue to provide clients with adequate protection of their value."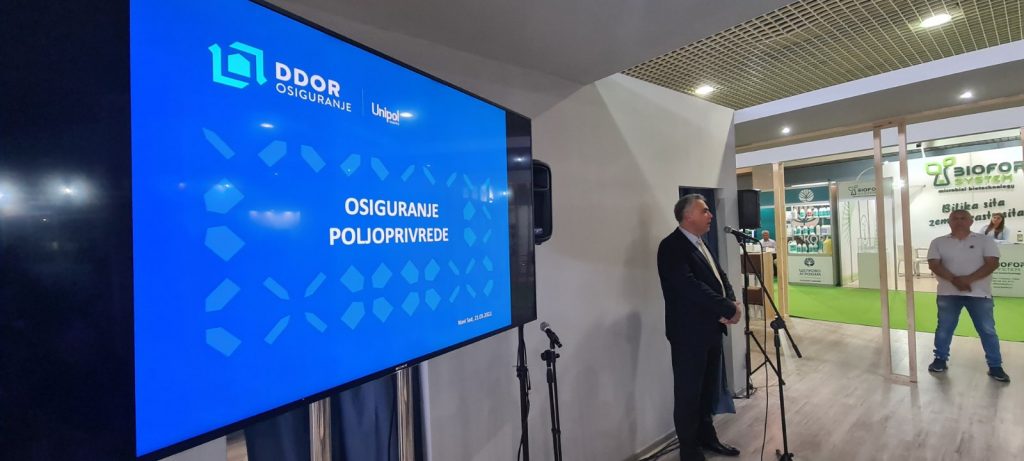 "Insured areas in Serbia are at the level of 12-15%, and in Vojvodina from 15-18% of the total arable land. Compared to Europe, we can say that our market is in a development phase. Taking into account the climate changes that have not spared us in recent years, as well as the support of the state through subsidies, the conclusion is that insurance in agriculture is not a cost but an investment that will inevitably return. For 75 years, DDOR osiguranje has been known as a partner of agricultural producers, but also of all other participants in the agro chain. For a year now, our DDOR TERRA platform has been used successfully, and our users are increasingly recognizing the importance of the possibility of reporting claims from their fields and orchards. Of course, the younger generation of farmers adopted the application faster and easier, used it more, and even recommended it to their friends and colleagues. It is important to point out that DDOR TERRA is free for all clients with a crop and fruit insurance policy with DDOR. Support for SUMP and their activities has become commonplace for us, and the partnership is natural because we sincerely believe that the development of agriculture in the future relies on generations to come and the use of new technical and technological solutions to gain comparative advantage in both domestic and European markets and the world," said Lazar Bogdanovic, Director of the Agricultural Insurance Sector of DDOR.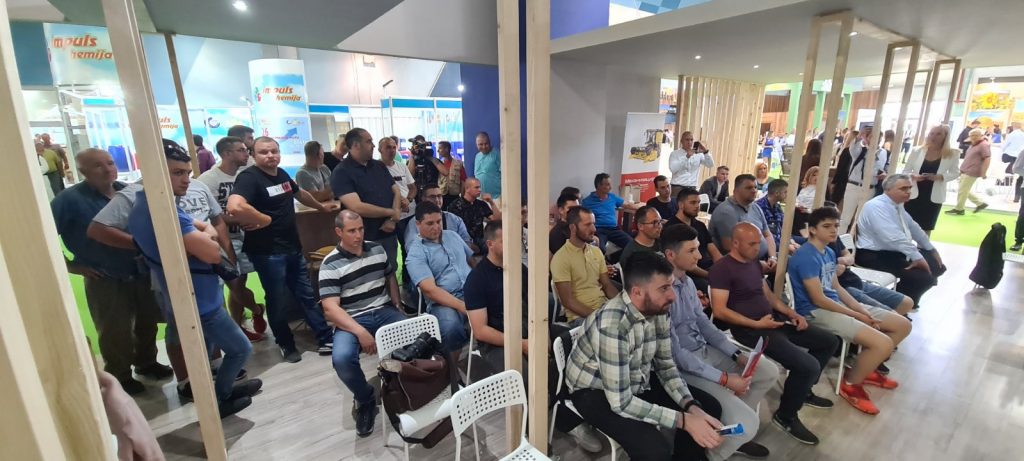 Representatives of DDOR Insurance will be present at the 89th International Agricultural Fair as part of the joint exhibition space of its longtime partner Cooperative Union of Vojvodina in Hall 1 and will provide all interested visitors with information on agricultural insurance products and services, as well as all other forms of property, health and life insurance.
Let us remind you, DDOR TERRA is a unique technological solution intended for all agricultural producers, who can have an overview of their active crop and fruit insurance policies using a smartphone, but also quickly and easily report claims that may occur in their field or orchard. The application was developed with the BioSense Institute, a European leader in the development of agrotechnological solutions and uses the latest GIS (Geographic Information System) models to report and assess claims using satellite photos and advanced filters for selected plots with insured crops or fruits, and monitors their growth and progress to harvest dates. The entire application system provides a clearer risk assessment, and in case of damage, more precise quantification of losses. In this way, in addition to simplicity and accuracy, DDOR TERRA speeds up the process of assessing and liquidation of claims. The application is free for all DDOR clients with policies covering their crops and fruits and is available for download on the Google Play Store. This initiative confirms the social responsibility of DDOR as a leader in insurance for all members of the agro-chain, with the fact that in the last 5 years, this company has paid damages in the total amount of more than 3.2 billion dinars.